The situation over the COVID-19 pandemics considerably changed the way healthcare operates and works. At present, more and more patients require medical updates at home, where they spend most of the time due to confinement rules, social distancing, medical prescription, age, or even COVID-19 condition. One of the ways to help them feel supported and attended is the creation of the medical blog. How can you do that if you lack your experience and probably the skill to create websites independently? What if you are not willing to hire the whole team of professionals for the smaller blog? What if you are pressed for time?
These 7 powerful secrets will help you build your healthcare blog while choosing and working with a website builder to make your blog.
Do I even need a blog?
First, you may ask yourself, do I even need a medical blog nowadays, when a lot of information can be found through Google. Still, the current conditions are the best possible option to provide information to your patients everywhere. If you already have patients, you will find interest and support on their side if you decide to streamline their check-ups, make the portal accessible, and regularly communicate with them. Additionally, you may be surprised how in-demand your blog might become if you keep it up-to-date and vividly share it with your patients. Therefore, your online presence is needed like never before.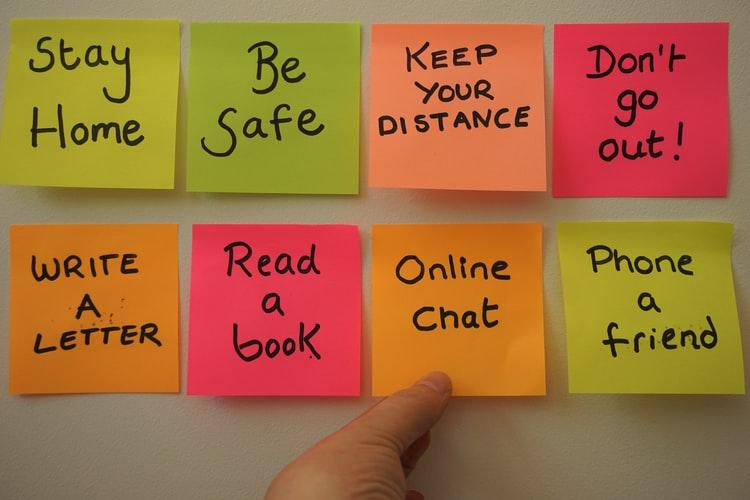 How can I build it successfully?
Here, we can provide you with seven valuable secrets on choosing your website builders for the blog. Naturally, it would be best to do your own research, but the following data aims to simplify the overall process.
1. Ensure that your information is verified and the Health Insurance Portability and Accountability Act (HIPAA) (1996) compliant. Keep your healthcare-related material encrypted and secure as you make your site, or make sure that your website builder provides you with the tools to do so. For example, the extensive use of social media and its integration in your blog might turn out to be a violation of someone's privacy as identifiable photos are not advisable in your field. Additionally, providing contact details or unique signs makes individual patients recognizable or specific information about their diagnosis exposed. Remember that patient's privacy should be maintained no matter what format your blog has. Therefore, observe what possible outcomes you can draw from the key HIPAA regulations and work within them carefully.
2. Be knowledgeable in SEO or website audit. Up to 86% of UK markets do not reach their goal due to the inefficient SEO strategy or observe a decrease in their website viewership due to the wrongful SEO audit. To make your blog presence more efficient, make sure to make it easier for Google to spot your blog and deliver it in the results of your patient's search. Optimize your articles and keep in mind that your potential readers would seek your blog from the keywords you put in your content.
3. Make sure your website builder has useful features that will help you with this SEO optimization. You can compare their key features. The comparison between them can show you if you choose your blog's right design. For example, SimpleSite or Volusion are predominantly suited to e-commerce profiles. At the same time, Squarespace might look better for exact blogs without any necessity to expand beyond that. Make up your mind, which scale your potential blog will tackle, and if you wish anything beyond informing your patients and information exchange with them. Later on, such endeavors may grow into a fully-fledged website.
4. Make sure you include doctor reviews. If you wish to make your blog not only informative and also credible, work over the content. Allow your colleagues/familiar doctors/independent experts to leave their comments and updates to your posts. That is how not only you can start an exciting and informative conversation, but you also can display your level of expertise. Include the links to these doctor's blogs if you can do that and make sure that this causes mutual popularizing. There is no better advertising than expertise, so you should definitely use these options to your advantage.
5. Your blog design should be easy-to-follow. Do not overindulge in scientific phrasing. Make sure that you explain everything with simple examples and transparent wording. If you cannot skip any incredibly complicated vocabulary, stick to the principle of creating a glossary or make sure you explain your terms. Keep in mind that medical blogs might be skipped due to the difficult reading. Use clear subheadings so that your readers will be able to find the most crucial topics among the rest of their search.
6. Select website builders that already deal with similar topics like medical blogs or healthcare topics. For example, Wix can assist your choice in finding more than 60-healthcare-and-wellness-themed templates, so you will spend no time selecting every visual aspect of your blog. If you seek your design manually, you may waste way too much time matching and stitching all design elements together. Therefore, the ready-made blog sample is a successful first choice as it looks professional and provides plenty of fields and tools you can include to opt for.
7. Make your guests welcome on your blog. Invite them to come again or send them notifications through the automatic updates newsletter. Try to create some feedback instruments to see what topics make the interest in your blog rise. Do not stick to constantly rehashed topics. Instead, opt for the possibilities of making your content attractive and not just clickable. Consider rating your content, so you will observe which articles to opt for further.
As you can see, it is not too easy to create your healthcare blog. You can deal with having no prior experience or deal with technical blind spots in your expertise on the surface. Still, the key to success does not lie in merely writing on avidly-discussed topics such as COVID-19 and its consequences. Instead, opt for the issues that are not so frequently discussed but where your potential readers might find most significant interest in. Love your content and make it viable through the mutual feedback tools and doctor's reviews. Enable your readers to share and comment on your blocks. Therefore, make your content ready for the template and select the best possible template you can choose from the website builders. Lastly, do not hesitate to opt for the ready-made blogs template – it is better to look professional even if you only begin your journey into website creation.