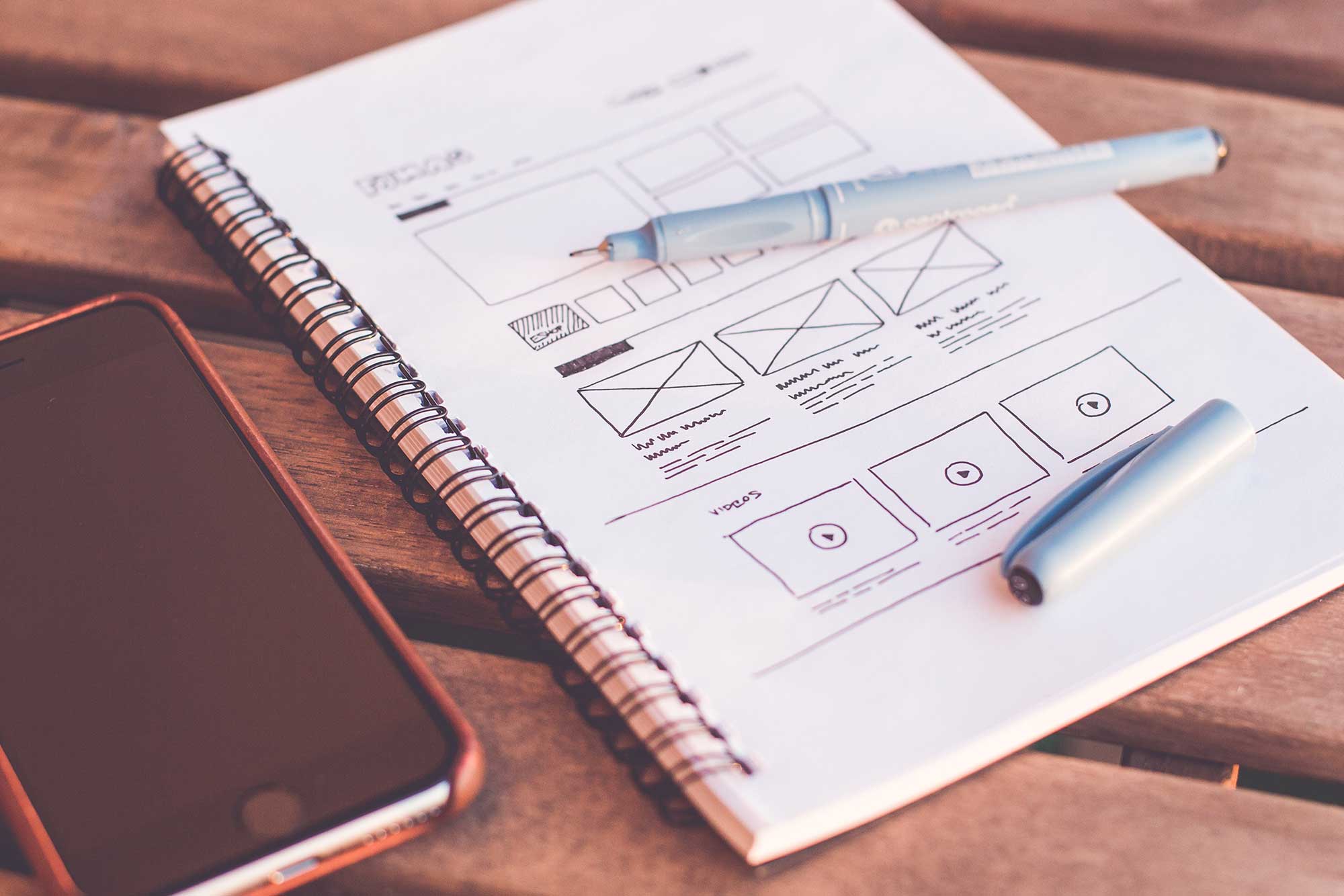 Custom web design 
Every company tries to expand their horizons and tweak up online platforms, which give them extra boost. A well-designed and user-friendly app or site encourages customers to stay on for longer and reach out to the company. Designers create a draft of the app's visual architecture, which helps to understand how an app is going to look and prepare mockups to meet users' expectations. They can also optimize the appearance of your existing web site to any type of device.
Custom UI/UX design gives the company a unique identity, which reflects the company's branding message and helps to establish emotional connection with customers. It also includes various functionalities developed to be as efficient as possible, to help your business goals instead of harming them.
Template VS custom solutions
Depending on the specific needs of an entity, choosing between templates and custom website design solutions can make a big difference. While it may sound counter-intuitive, the price tag should not be the first thing to consider. It is natural to have a tight budget, as all businesses seek cost-efficiency. However, savings should never come at a cost to the basic end-user needs. The purpose of a software product in terms of the offered solutions should align with the customer needs. In this context, custom design offers a greater degree of flexibility, despite the higher price tag. The higher initial costs translate into higher return on investment and higher overall margins stemming from the better user experience.
Maintaining a website or an app is a separate post-development topic. The template-based approach has its limits in terms of updates and alterations. Custom solutions are more flexible and adaptive in terms of frequent changes and updates. The budget aspect matters in terms of the general project scope and its future vision. It may be more productive to secure sufficient resources and develop a solution supporting long-term vision. Reasonable pricing is also essential, which is why considering the offers of several external teams will offer the best outcome.
Custom web design company: benefits to cooperate with
The way your app or site looks could make or break your brand. A beautiful interface, striking simplicity, and easy navigation may cover other flaws of functionality. The more users feel satisfied to use it, the more patience they have with any bugs, and willing to spend more time learning the functionality of an app. It instantly feels more professional, no matter how well it performs the task it was created to accomplish. That is what a custom web design service is used for.
When it comes to custom web development solutions, we use bespoke website design. Bespoke design is beyond eye-candy, especially when it comes to the e-commerce niche. It is functional, purposeful, and user-centric. Site designed from the ground up, not using templates or existing designs, just completely unique. When keeping user experience top of mind and letting it lead the process. That is our answer to what bespoke web design is. As a result, highly reached conversion targets and aesthetic preferences. Bespoke website design is the right decision to get your audience to remember you.
Who needs bespoke web design?
Our client's sites are examples of successful custom e-commerce web design. What benefits did they get?
On-of-a-kind website design can tailor a flexible solution to meet a company's needs, not just now but into the future. That is the first of bespoke web design solutions. As your business grows, our ongoing support will help you to achieve new goals and develop the next stages of your website's growth.
Better conversion rate. This bespoke solution sees website design as an indicator of user experience. Template is intended to limit construction rights on your pages and layout. But with bespoke web development, you can start by planning out your content and create the user interface around that strategy.
And the most obvious benefit we were talking about from the beginning – originality.  
A Bespoke website is always one that is designed from scratch, solely and entirely for someone.
Process of web design and development: step by step guide.
Design development consists of several permanent components:
Wireframe. Create a draft of the site visual architecture. It would help to understand how it is going to look and basic functions directly in a device. Show wireframe to your friends or colleagues and get feedback. Throughout you can make it more complex and detailed.
Get a product designed. Make realistic mockups of future product. Look at it from the users' side and end up with good-looking, professional design.
Make sure it is easy to navigate. Keep things visible to ensure users know where to go. Make it user-friendly. If buttons and links are too small it will be hard to navigate.
Simplicity. Focus on the most important things. Keep design minimalistic, using familiar symbols and phrases.
Color palette. Consider color psychology while picking up fonts' and elements' appearance.
Consistency. Your product's UI/UX design should form unity. So, design elements such as buttons, colors should match functional and external consistency.
Get an app developed. Take care of the functional side of the product. Hire development team to complete the process. There are a lot of web design services, which offer full-circle development.