COVID-19 has caused an unfavorable domino effect on the global economy. The USA, the world's economic leader, suffered a major backlash following the rapid increase in the number of people who contracted and died from the deadly virus. Albeit undergoing a thirteen-year streak of achieving less than a 3% increase in gross domestic products, the country's market value persisted. In May 2020, it was recorded that the US is close to exceeding its longest economic development.
But the coronavirus spares nobody – not even a renowned economic giant. With millions of jobs lost and quarantine periods that kept several businesses closed for weeks, income-generating opportunities have inevitably taken a dramatic dive over the past couple of months.
Meanwhile, businesses such as an SEO firm in the USA, social media management, and other forms of online marketing services are said to be one of the economic sectors that are essential in creating a safety net to keep the country's financial stability from shattering.
Search engine optimization, digital promotions, and reaching out to customers through social media platforms gradually transformed into the new normal in carrying out transactions and completing customer purchases. After all, social distancing is one of the most crucial factors limiting the spread of the coronavirus.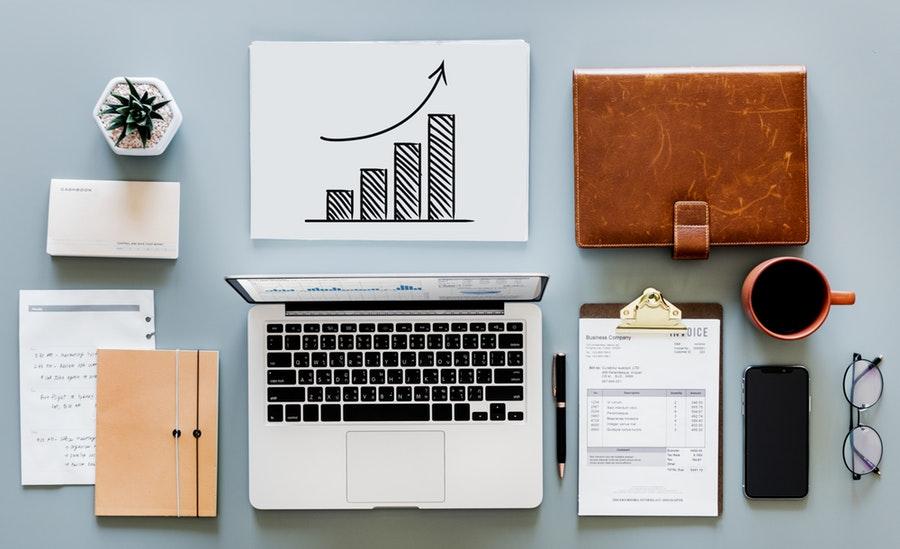 Since there is still no sure way of determining how long it will take for the global economy to recover and rebuild from the pandemic, gaining a deeper understanding of how digital marketing and SEO works is key. Enumerated below are eight ways SEO firms or companies can help big and small businesses regain footing and maintain a continuous flow of income during the ongoing health crisis:
Maintain an online presence
The most basic way to keep customers from forgetting that a brand or business exists is to be present. Social media has helped startups, and old brands remain relevant over time. It allows them to stay in touch with their existing customers and update them on any changes or updates on the services that they offer. The pandemic has tremendously challenged businesses to spread the word about their products and entice more people to do business with them, especially since social gatherings are highly discouraged at this time. With a consistently updated social media page or website, they prevent the risk of losing potential leads and existing clients.
Contactless payments
Thanks to electronically powered payment gateway systems, customers can order and pay for different products and services online. Contactless payments also benefit businesses because they can put up a digital store and continuously generate revenue even without the need to keep their physical stores open daily.
Spread awareness and contribute positive action
The internet has also become a source of credible news and information. Businesses can employ SEO experts to drive higher traffic to their website by providing useful information on how customers can stay safe and reduce their risk of contracting the coronavirus. They can produce informative blogs about the virus and specify the steps that their company aims to take to help flatten the curve.
Monitor audience satisfaction and ad performance
Search engine optimization provides reports and analyses that describe the effectiveness of an advertisement or campaign. From distributing online surveys to keeping track of bounce rates and the amount of traffic accumulated by a business's website or page, companies can monitor how efficiently their services meet customer expectations. When you clearly set your goals and efficiently track the progress, you will see a significant improvement. However, creating an efficient digital strategy requires a lot of time and skill – that's why some of the business owners prefer to go with one of the top-rated digital website agencies that will do the heavy lifting instead of you.
Enable stability that lasts long after the pandemic
Without the enlightening perspective of SEO metrics and strategies, it will be difficult for businesses to gain leverage once the pandemic is over. By having a clear picture of the possible trajectories in the global market and buying behavior of customers, business owners can adjust their marketing plans and realign their company's goals ahead of time.
Boost customer acquisition and retention
The more visible and reachable a business is online, the more customers they will attract. In the same manner, consistent availability, especially during a worldwide crisis, will propel existing customers to stay loyal to the brand and recommend their services to their friends and relatives. Companies that can exhibit resilience amid economic dilemmas instantly become a source of inspiration for other businesses. It also reinforces their credibility to target leads.
Create job opportunities
Search engine optimization and digital marketing require skilled professionals to ensure every campaign and business objective is carried out efficiently. Businesses that continue to thrive online also pave the way for continuous employment. Aside from any SEO firm in the USA, companies that offer live chat customer service, social media management, content writing services, and even online tutoring help keep countless families from starving.
The online marketing scene is proof that innovation and connectivity can make businesses build resilience and maximize their resourcefulness amid a large-scale financial drought.