Many journalists, publicists, writers, bloggers, and other authors of articles choose the WordPress platform when creating their website. It is user-friendly, free and does not require significant resources. Another important feature is the incredible scalability of the system. You can find a plugin with almost any functionality. Let's talk about those plugins that cah greatly help in content marketing.
In general, content marketing is a very perspective area. With the help of this powerful tool, it can be much easier to determine the position of the site in search engines than ever before. A professional content manager can create a unique and relevant website in no time.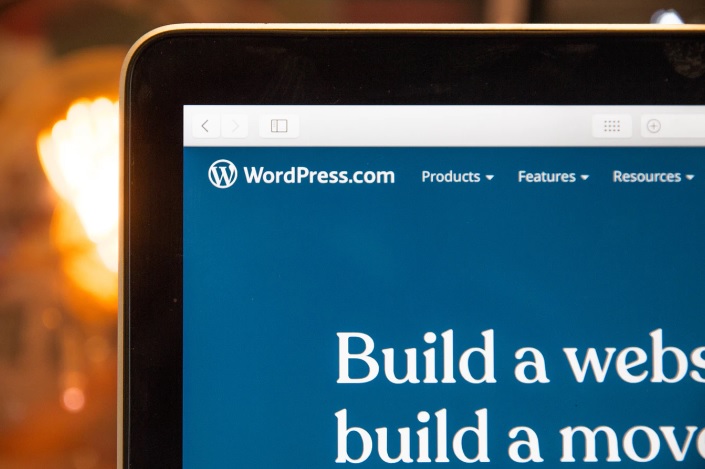 If you have already created a website using WP but are out of time to make well-written content, use the help of https://essaypro.com/custom-essay.html. Professional authors will write unique and customized papers for you on demand. With a personal approach and experts in different fields, you can get your articles done on time.
There are several plugins that can significantly help everyone who works with content.
Editorial Calendar
This is a calendar planner that will help you to schedule your publications. You can organize, modify, and time your articles, depending on how you like them. There are also a lot of other features included as listed below:
View all the posts and the time of their publication;
Post articles and preliminary drafts;
Drag and drop posts to change the publication date;
View and change posts' status: from draft to pending review, or scheduled;
Work with the posts of several authors.
The plugin is simple but very convenient. It works best for those who appreciate the regularly scheduled content publications.
Edit Flow
This plugin is pretty similar to the previous one, but it has more convenient features. Firstly, it was designed for a team of content managers. It allows people to work on the same and multiple projects. Secondly, is has modules included so that you can organize the work of all contributors.
The plugin has the following functions:
Calendar. It allows you to monitor the planned and already released content.
Client states are responsible for the statuses that define the stages of workflow.
Toolbars were designed to track materials from the WordPress panel.
Editorial comments. Great detail allowing team members to leave comments.
Editorial metadata is responsible for task information.
Notifications are sent to email.
List of articles and tasks.
Users can be grouped by teams.
It is not necessary to include and use all the modules. You can only apply the ones that are the most convenient and relevant for your goals. This tool allows you and your team to organize the editorial workflow. An independent blogger will hardly need such a complex instrument.
Easy Content Templates
This plugin allows you to create exclusive templates that you can use for new posts. Usually, bloggers already have a specific format of publications they are used to. This plugin was developed for cases like these. It will help you to configure the template, and then apply it to existing or future posts.
Templates are available only to their author by default. However, they can be shared with other users. They will be able to use the template when creating their posts, but will not be able to edit it. The software is easy to use; it includes the following steps:
Create a new template;
Save it;
Select and apply this template from the drop-down menu when creating a new text.
This plugin saves a lot of time as you do not have to look at your past posts to correct formatting style.
Zedity
The plugin allows you to use a constructor to create posts. Each element, including text, pictures, and videos, can be freely swapped, overlapped, turned, and so forth.
Zedity's interface is convenient and user-friendly, so you do not have to spend hours figuring it out. There is no need to correct the code either – the plugin generates it automatically. It greatly expands the possibilities for editing posts, especially for those who consistently publish photos or videos.
The plugin also has a premium version that has some extra features (e.g., the ability to draw, copy the content, etc.). In general, this is an excellent software for those who want to make their publications' style more unique and customized.
Listly
Everyone knows that lists can greatly simplify the perception of information. That is why they are so loved by the audience. Articles consisting of lists are popular online for their convenience and ease of reading. They are shared on social networks and discussed on a daily basis.
Listly is a plugin that allows you to create helpful lists, with pictures and beautiful titles. Its features also have extensive opportunities to interact with the audience. Users will be able to evaluate lists, leave comments, suggestions, and mark the items they like.
This plugin is a great possibility to make your blog brighter and more interesting. This way, you can improve its SEO indicators as well.
After installing the plugin, you will need to activate it by the publisher key. Listly has a free and non-free version. The paid membership has several additional features included.
Image Inject
Pictures are an integral part of any article. Papers with images generate not only more interest among readers but also have a positive impact on SEO.
Image Inject plugin allows you to add images to articles on your website quickly and easily. When creating a post, you need to enter a word in the search bar of the plugin. Then select one of the numerous sets of images. This plugin is an amazing time-saver. Besides, it is quite convenient to use.
Wrapping up
There is a reason why WordPress controls 26% of the internet. It's an incredibly flexible platform with an enormous variety of plugins. Whether you sell a product or just sharing your experiences on the internet, you can customize it to meet all your requirements.